Community Outreach
Sheriff Property Dispersal Sale October 29th
The Barry County Sheriff's Office will be holding a Sheriff's Property Dispersal Sale on October 29th, 2019 at 6:00 pm at the old courthouse on the square in Cassville, Missouri
There will be approximately 100 guns as well as lots of other miscellaneous items.
Barry County Gun Auction Rules
All Sales are Final
Barry County and or the Auction Services are not responsible for accidents, injury, or death caused by any firearms.
All Gun Buyers will submit to and pass a criminal background check before gun will be turned over to the buyer.
You are agreeing by the purchase of a gun that you do not have a felony conviction, been convicted of any crime involving domestic assault, and that you are at least 21 years of age.
If you purchase a firearm and fail the background check you will forfeit the money paid and lose the gun.
Items listed may be added or removed before sale time.
All FFL holders must provide a copy of FFL.
Only Missouri residents can purchase handguns.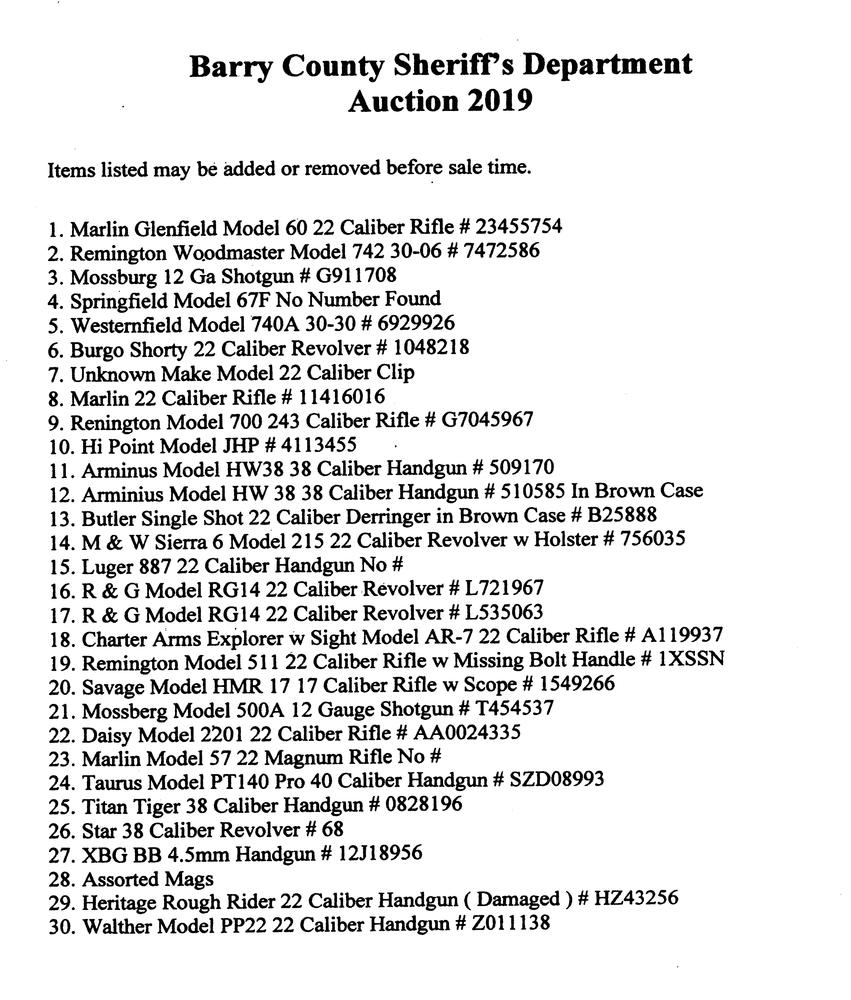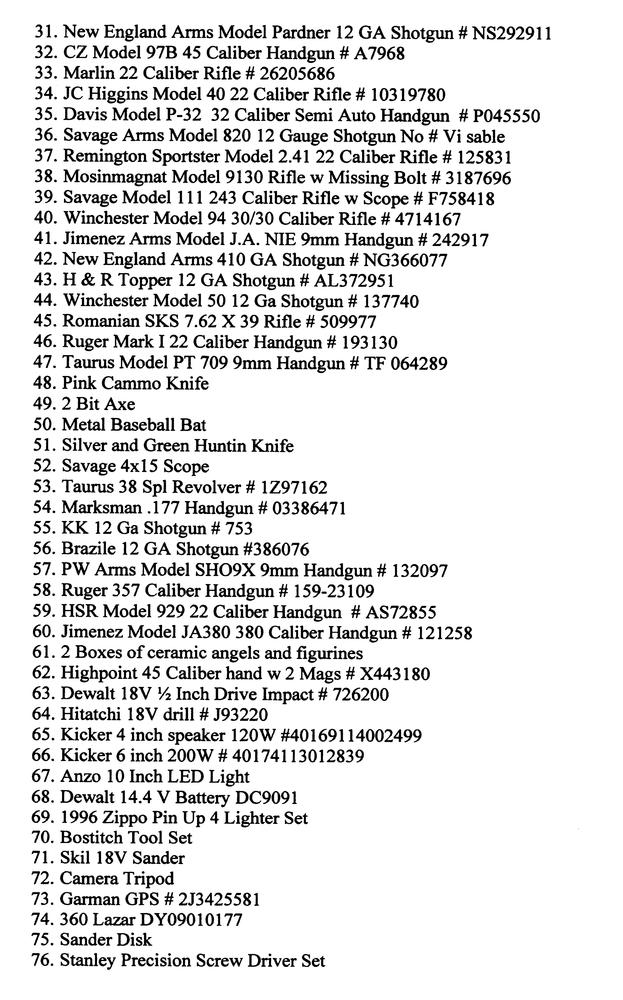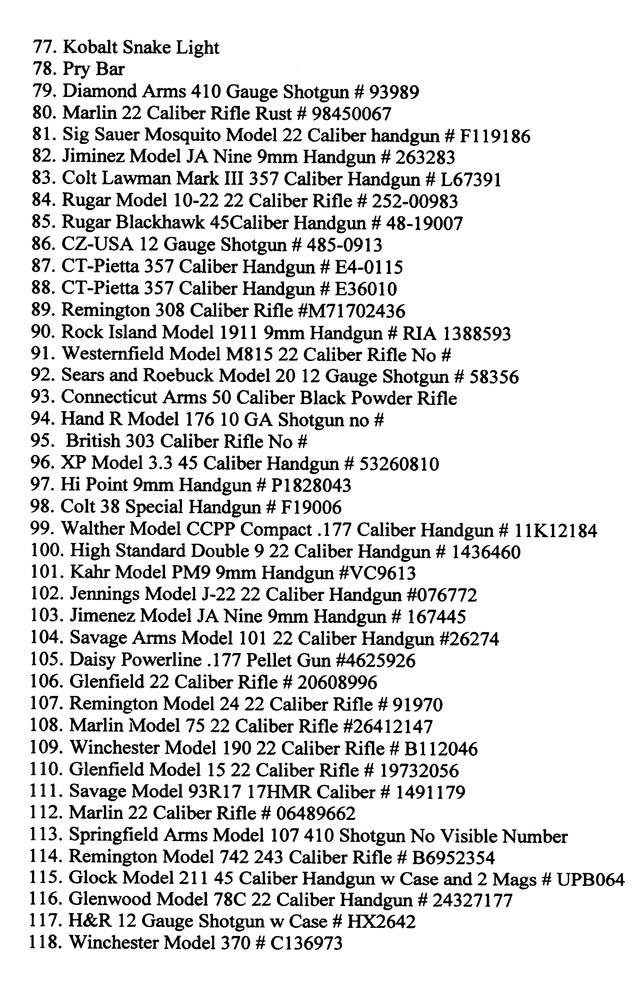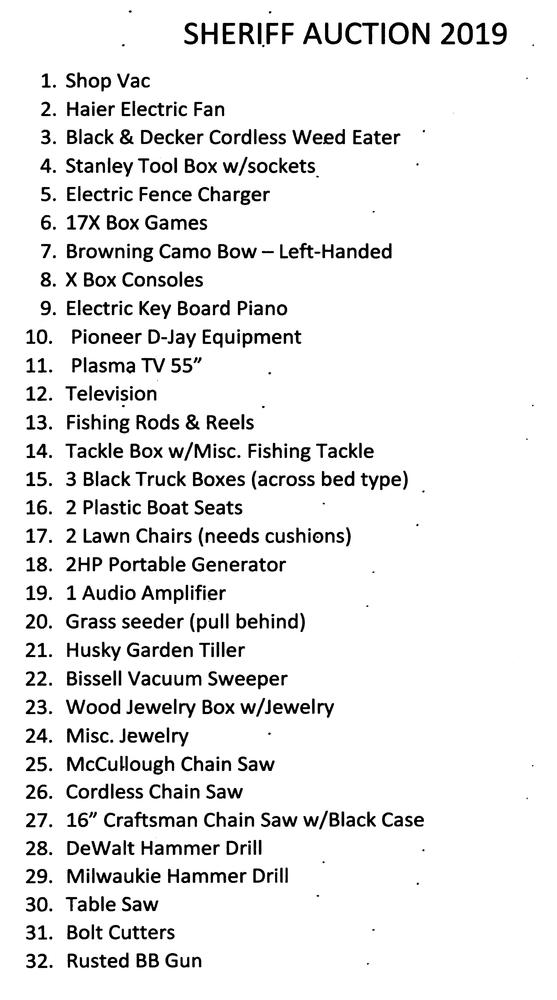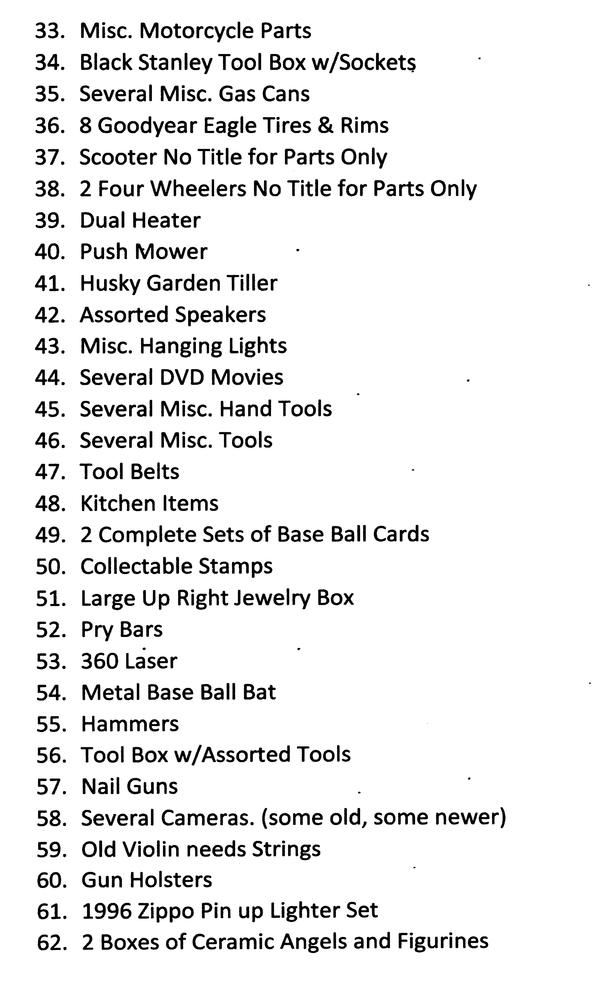 Press Releases