04/10/2017

Services for Master Sergeant Carl T. Cosper Jr.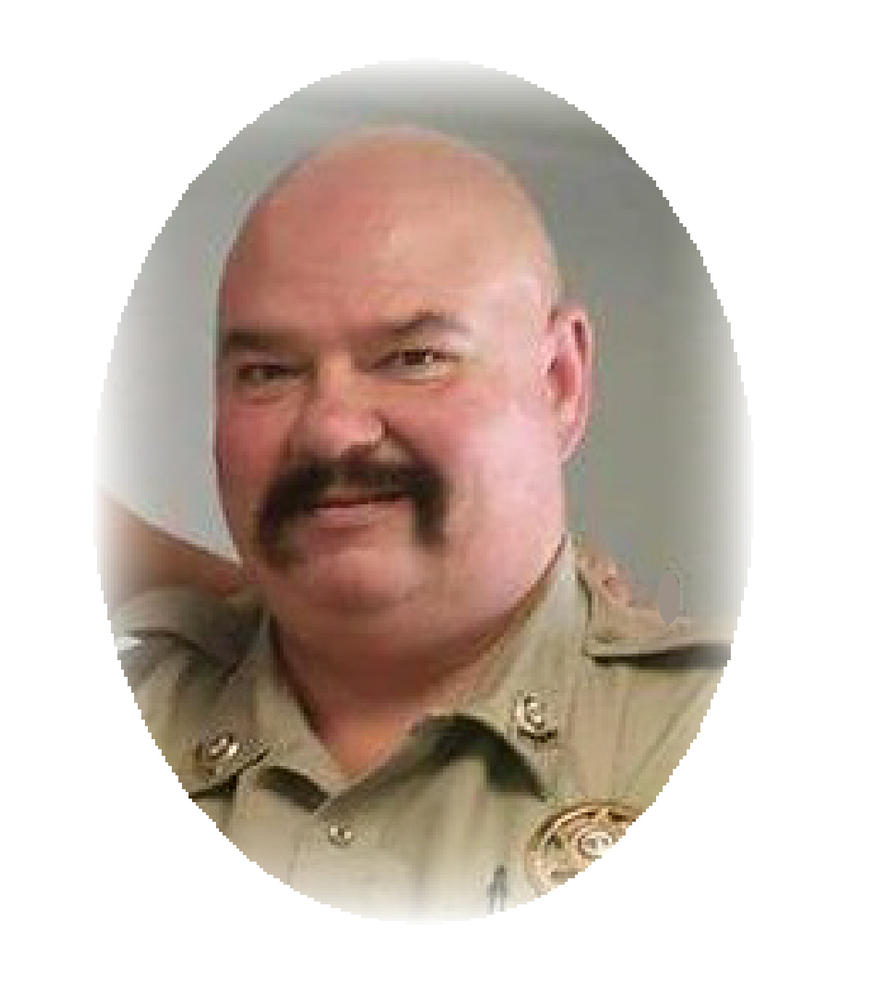 Master Sergeant Carl T. Cosper Jr.
The Barry County Sheriff's Office and Ozark Funeral Homes announce services for Master
Sergeant Carl T. Cosper Jr. Visitation will be Wednesday April 12th from 4:00pm to 8:00pm
at Ozark Funeral Home, 100 Spring St., Anderson Missouri.
The funeral service will be held on Thursday April 13th at 1:00 pm at Grace Life Church, 258
Royce St, Anderson Missouri.
There will be no graveside services. Obituary is included later in this release.
Any media interested in covering the service can stage at the corner of Harper and Royce
Streets in Anderson. Out of respect for the family and their privacy, please no media on
church grounds.
Refer questions to 816-592-3207, Missouri Law Enforcement Funeral Assistance Team.
Please do not contact the sheriff's office directly for information regarding services.
Sheriff Gary Davis
Life Legacy
Carl Thomas Cosper, Jr., 56 years, of Pineville, Missouri, passed away on Friday, April 7, 2017, as a result of an
automobile accident in Seligman, Missouri.
Carl was born on March 30, 1961 at Tulsa, Oklahoma to Carl Thomas Cosper, Sr. and Sylvia Ann (Peak) Cosper. He married Angela Lewis on September 5, 1986 at Pineville, Missouri. Carl began his career in law enforcement in 1994 where he worked several years at the McDonald County Sheriff's Department. He was a Master Sergeant Deputy Sheriff with Barry County Sheriff's Department for 10 years of duty. He loved spending time with his dog, Bubba. Carl did
mechanical work, just finishing his roadster. Carl loved working on guns; cooking, doing woodworking, making cedar
chests for the Angel Tree Project in Cassville, Missouri. He was a firearms instructor and conducted conceal and carry classes.
He was preceded in death by his father, Carl T. Cosper Sr.
Carl is survived by his wife of 30 years, Angela Cosper of the home; his son, Robert Allen Cosper and wife, Jennifer Sunny Kendall of Neosho, Missouri; his mother, Sylvia Ann Cosper of Pineville, Missouri; his brothers, Brian Cosper
and wife, Tammy, Sherrill Dee Cosper, both of Pineville, Missouri; sister, Jillian Smith and Husband, Buddy of Rogers,
Arkansas; many nieces and nephews; along with a host of other relatives and friends who will dearly miss Carl.
Funeral services for Carl will be held at 1:00 pm on Thursday, April 13, 2017 at the Grace Life Church in Anderson,
Missouri. Pastor Jamey Cope will officiate. Cremation will follow the service. Visitation will be held from 4:00 to 8:00
pm on Wednesday, April 12, 2017 in the Anderson Chapel of the Ozark Funeral Homes. The family will receive friends
at this time.